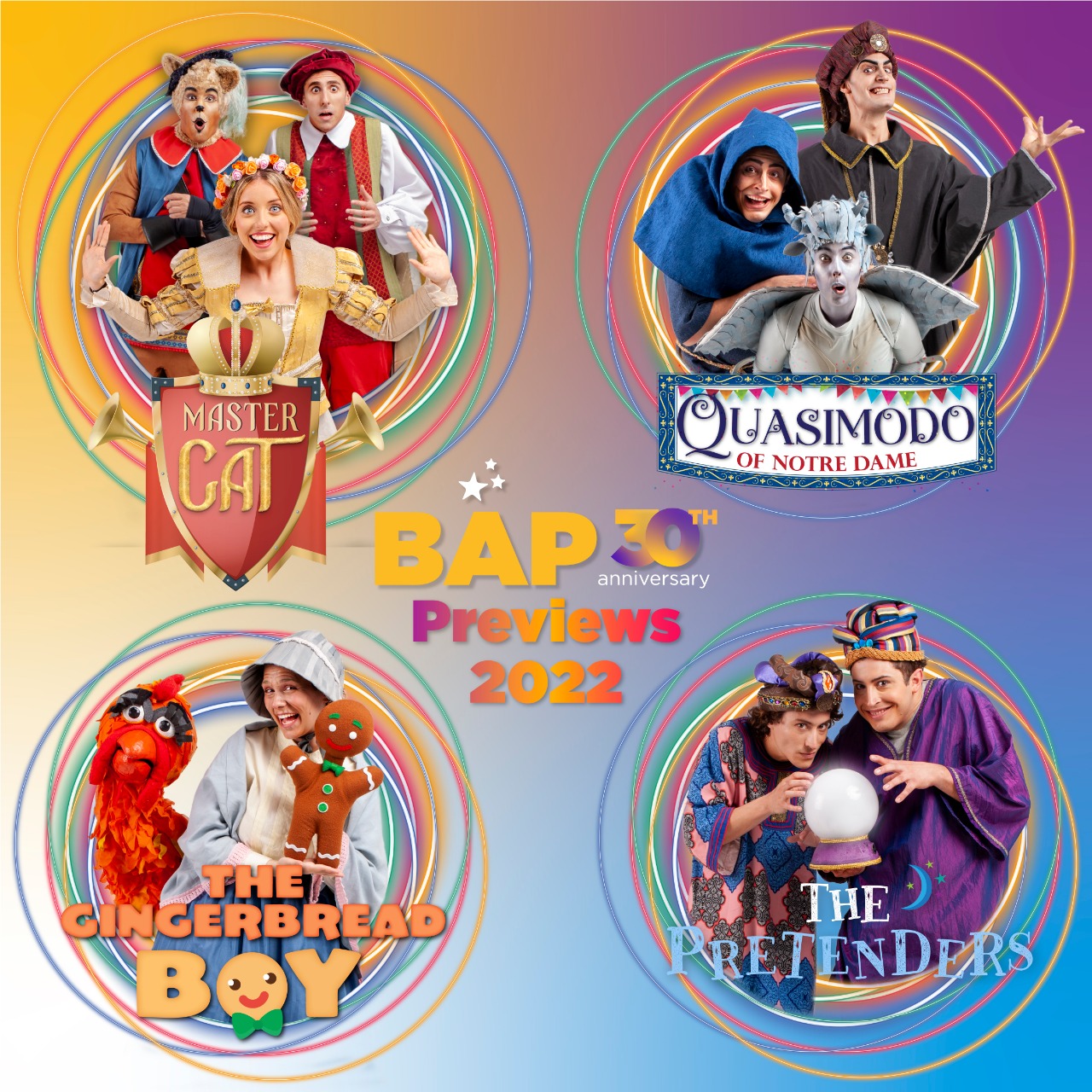 BAP Previews 2022
Have you signed up for our PREVIEWS yet?
If you haven't signed up, hurry! Don't miss out on seeing our plays MARCH 12th!
WHERE:
Teatro Santa Maria (Montevideo 842, CABA)
SCHEDULE:
14:00 hs | THE GINGERBREAD BOY
16:00 hs | MASTER CAT
18:00 hs | QUASIMODO OF NOTRE DAME
20:00 hs | THE PRETENDERS
Register here: 👇🏻
https://forms.gle/mwmT67xhywxhh3b46
REMEMBER:
This is an EXCLUSIVE EVENT ONLY FOR TEACHERS AND COORDINATORS.
EACH person must individually sign up, and the form must ONLY be completed ONCE.
Due to limited vacancy, kids will not be allowed to attend this event.