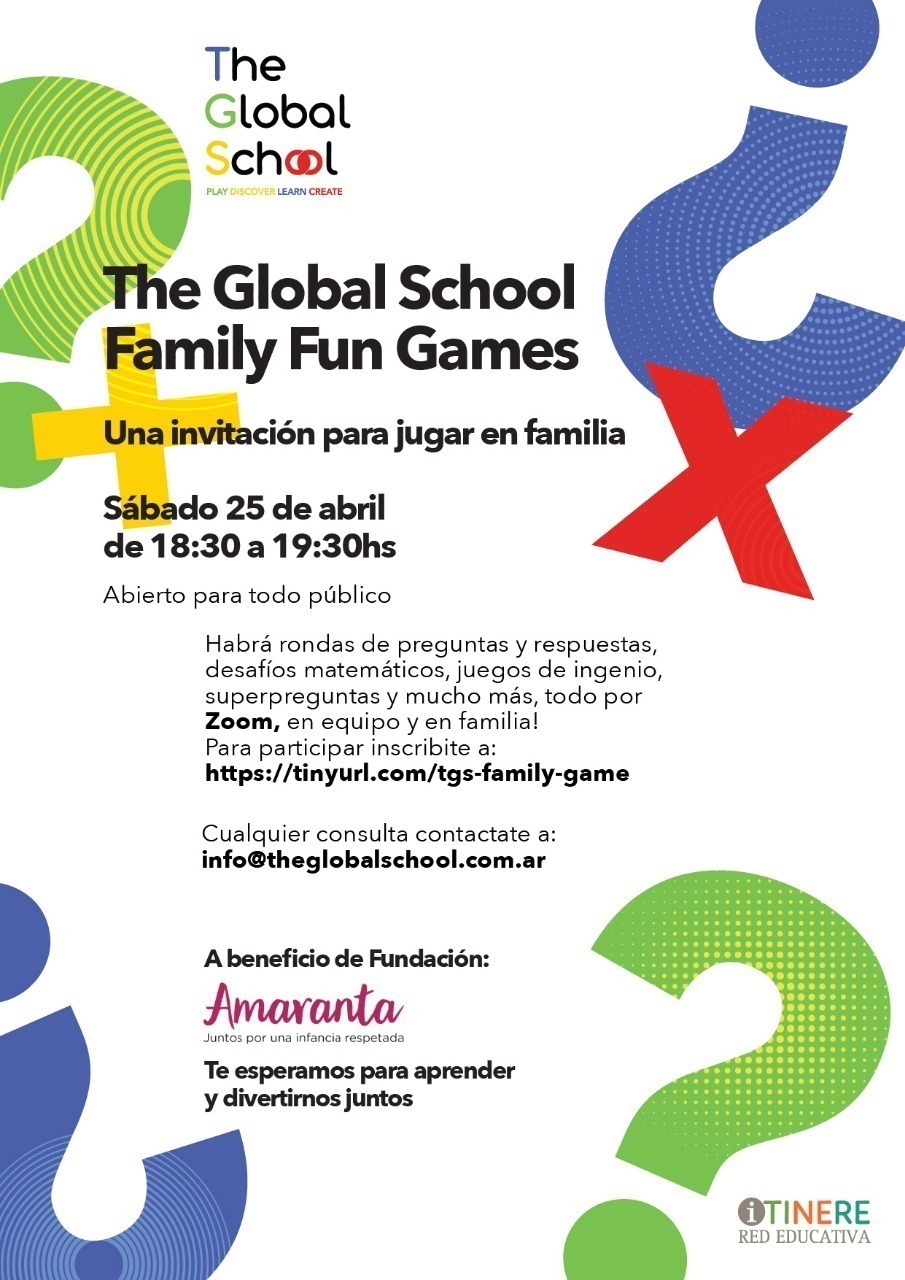 Family Fun Games por Zoom, organizado por The Global School
The Global School organizó un Family Fun Games para este sábado 25 de abril, de 18:30 a 19:30 horas. El encuentro será abierto para todo público.
Habrá rondas de preguntas y respuestas, desafíos matemáticos, juegos de ingenio, superpreguntas y mucho más en equipo y en familia.
El encuentro será a beneficio de la Fundación Amaranta.